Every year on Fourth of July our town hosts the Molalla Buckeroo Rodeo. This year was the 100th year of the rodeo. People from all around come to our town to celebrate the fourth of July and watch the rodeo and enjoy a fireworks display after the evening show.
After the Fourth of July parade, which you can read about in my post
A Small Town Fourth of July - Part One
, we got ready, and made our way over to the rodeo grounds. As you can see the weather was beautiful!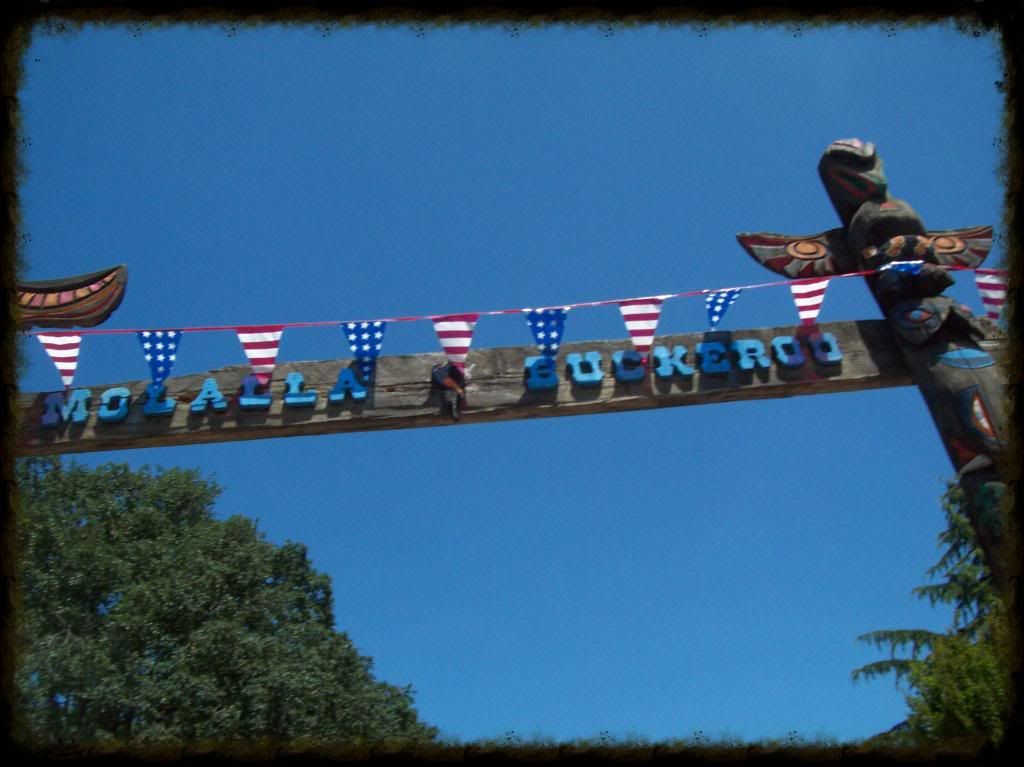 Rodeo's are always so exciting, my grandma used to bring my sister and me to the rodeo every summer that was held at the county fair, and I used to love watching the horses. The rodeo opened with a beautifully coordinated flag display.
It is always so exciting to see how long the riders can hang on!
All of the horses were stunning, at one point they let the horses out to just run around, sans rider and gear, they were just gorgeous!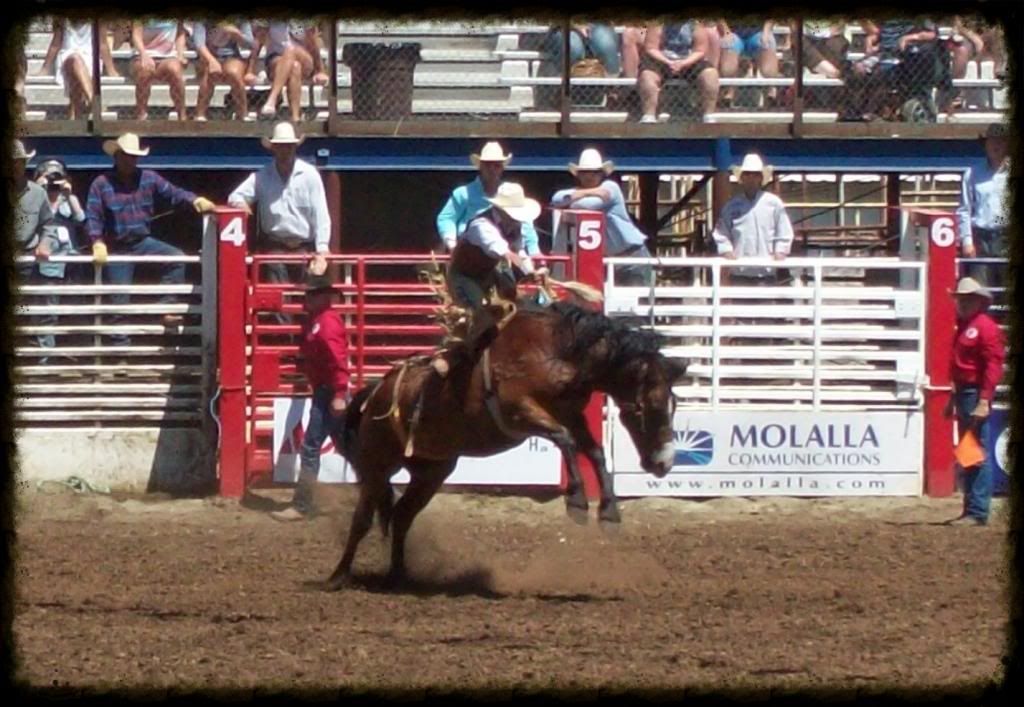 Both the saddle and bareback broncs events were fun to watch, I will have to say though, especially watching the bareback event, those riders get in the most contorted state, it is a wonder they can walk afterward!
The team roping was fun to watch, and went so quickly!
Of course the barrel racing is always very exciting to watch, I love how fast they get going!
I really enjoyed the bull riding, they were feisty!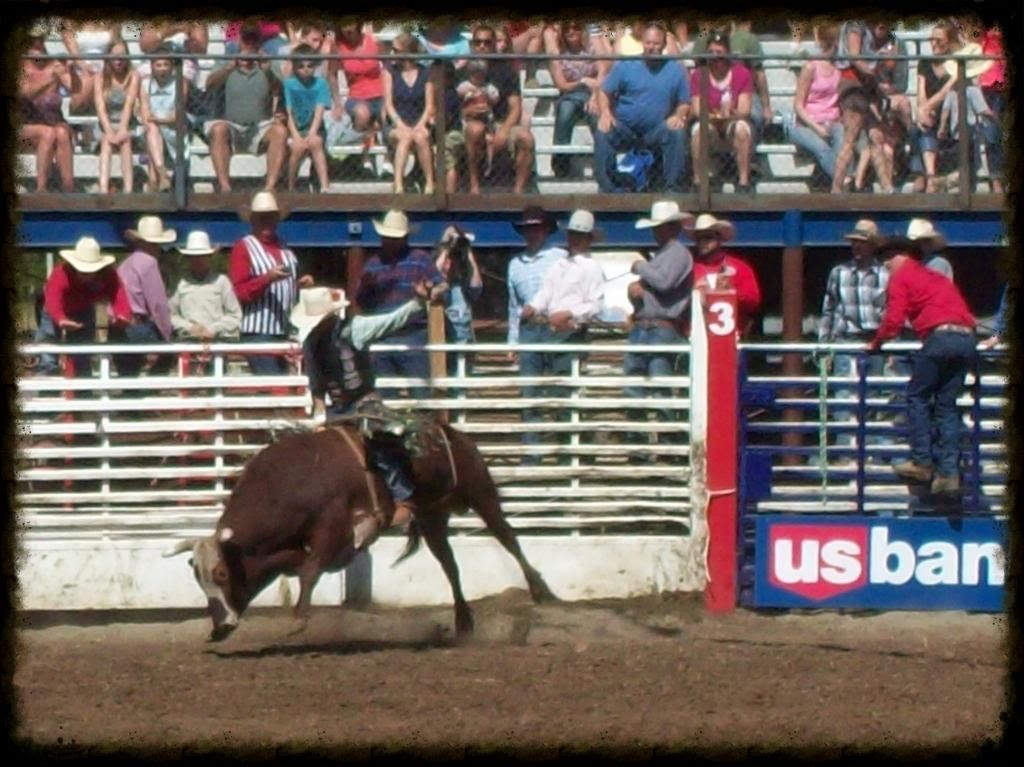 We all got a kick out of the bulls' personalities, some would finish the event and head right out of the arena, others would turn around and look like they were deciding whether or not to give some trouble. Such powerful creatures, and always so exciting to watch!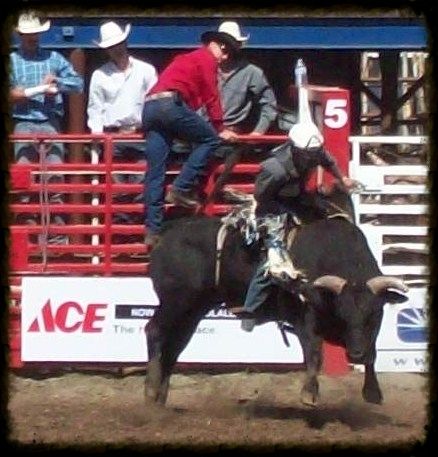 The rodeo was a perfect way to spend fourth of July! Afterward we walked over to the little carnival at the park next to the rodeo grounds, to get a snack. When I saw they had a Red Velvet Funnel cake I knew I wanted to try that. So we all split an elephant ear and a red velvet funnel cake, which was yummy.
We spent the rest of the day hanging out, and enjoyed some of the fireworks that were going off around us, had a nice Fourth of July dinner of ribs, corn on the cob, potato salad, rolls, and apple pie for dessert. All around it was a wonderful day!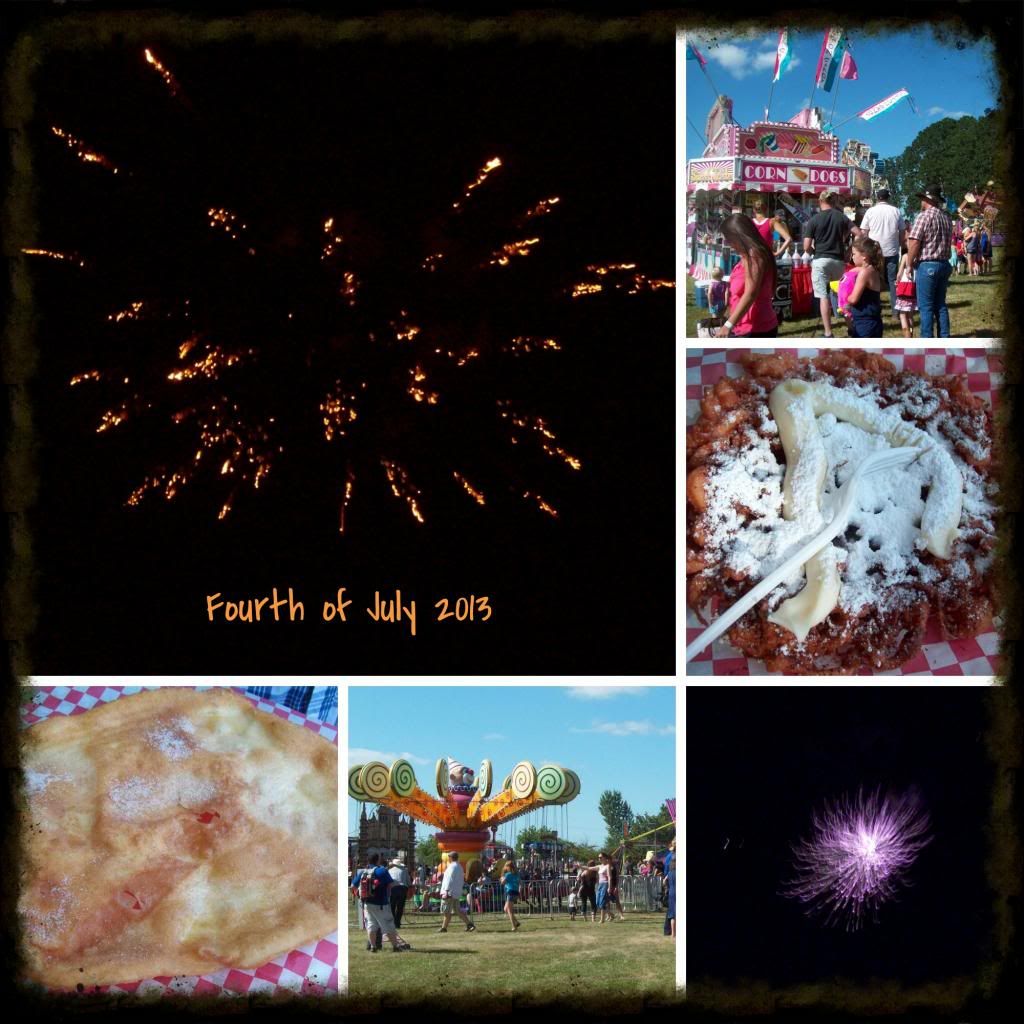 I hope everyone had a wonderful Fourth of July and a great weekend!